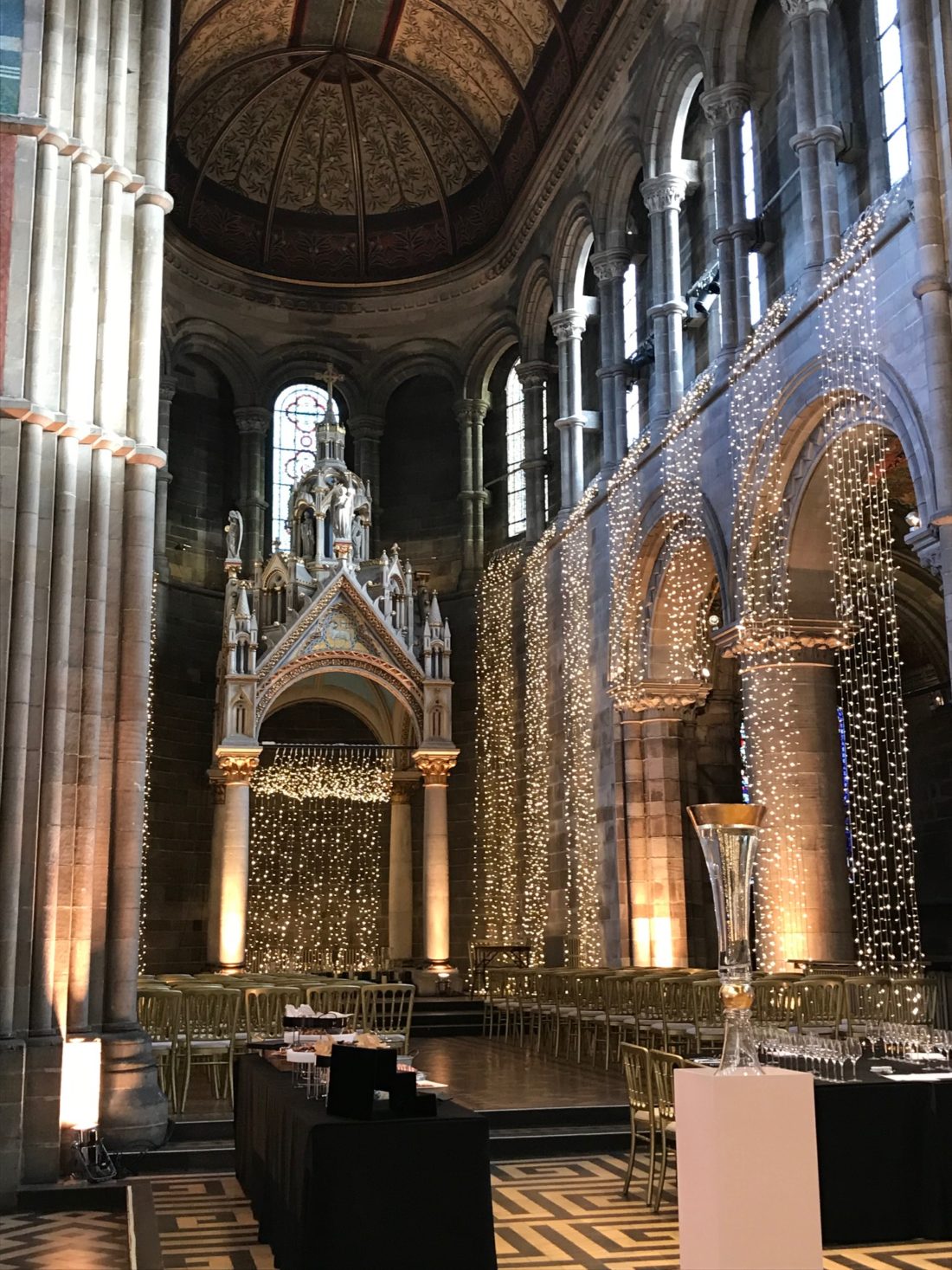 Spreading the love this Valentine's Day!
One of my favourite things in event management is when you stumble across something which is a real gem and you cannot wait to share it with the world….
On a recent menu tasting in Edinburgh there was a last-minute change to the location and on arrival I was surprised to find it was actually a church. On entry I was met by a lovely chap with a real glint in his eye.  He nodded towards an internal thick wooden door and immediately I felt like I had arrived somewhere very special.
As I walked into the main space I was not disappointed, entering a beautifully restored architectural treat!  My eyes were immediately drawn upwards to the endless high ceilings which feature vivid artistic murals, providing a visual sense of the rich history within the building.
This delightful find is known as Mansfield Traquair and dates back to 1885.  The building has been lovingly preserved and is now one of Central Edinburgh's most spectacular venues.
What I love about it most is the diversity of the space; weaving a modern, bright and airy vibe into a truly historic venue, which has endless tales to tell at every turn. 
With it being Valentine's Day, I would be wrong to ignore what an amazing wedding venue this is!  But, as any savvy event manager knows, these unique and interesting venues are also what all types of clients and events are crying out for today. 
If you ever find yourself on a Scottish venue search, have a look for yourself and you can thank me later!