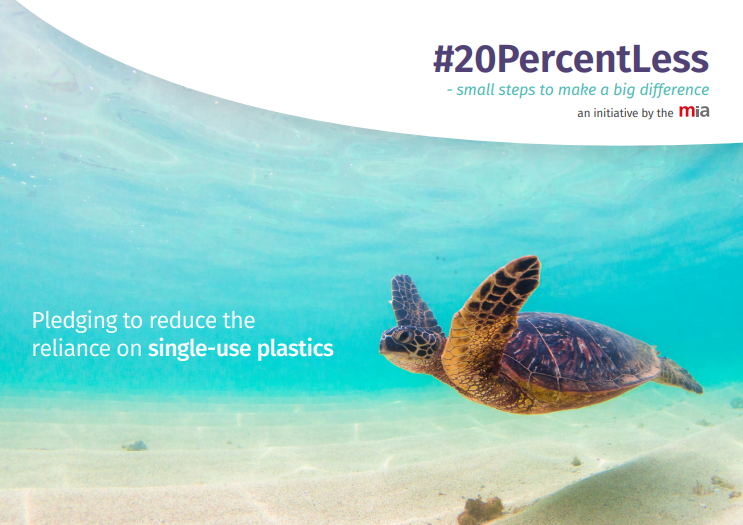 #20PercentLess – Our Pledge
In today's world, any reputable event management company is acutely aware of the impact events can potentially have on the environment. As industry professionals, it is our responsibility to proactively encourage sustainable practices when delivering events.
At Story Maker Events we are hugely passionate advocates for looking after our Planet. Our founder, Kelly's experience working for the BBC Studio's events team provides a real insight into how the Blue Planet II effect has changed how we view single-use plastics.
So, we were super chuffed to read about The Meetings Industry Association's (MIA) #20PercentLess Campaign. They have launched an initiative asking events organisations to commit to reducing single-use plastic by a minimum of 20% each year for the next five years.
The ultimate goal is to eliminate single-use plastics from events by 2025 and we are giving the MIA a virtual high five and have joined the campaign by signing The Pledge. We are very proud to stand up and be part of this, and as the campaign's strap line promotes 'we will make small steps to make a big difference'.
You can read more about the #20PercentLess Campaign here.
Our Story Makers already champion the following practices to reduce single use plastics when delivering events and will be reviewing how we can take this one step further.
Small steps to reduce single use plastics
Use water butts at events, whilst encouraging delegates to bring their own reusable bottles instead of plastic bottles/cups.
Recommending the use of paper straws for drinks and Vegware compostable products, when takeaway cutlery is being used.
Procure events merchandise and collateral from a sustainable supplier with credible values. A great company we use are Green and Good.
If you want to find out more about delivering events which are kind to our Planet, contact the Story Maker team today!